Filter Reviews
5 star rating

4 star rating

3 star rating

2 star rating

1 star rating
Customer for life
Review by Gazaway on 2 Aug 2018
review stating Customer for life
My small order was handle like I bout a Ferrari arrived and not only did I have the patch of the month I got a free sticker you guys rock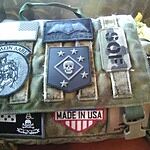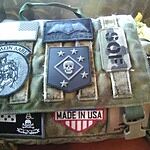 Great!!
Review by Dan H. on 1 Mar 2020
review stating Great!!
I have given all of my "No step on snek" patches.
Friends love them. The "Made in USA are being used as an auto upholstery inlays, nice!
Sasquatch is asking if you want his assault paint gun.
Come Take It.
Love it!
Review by Jason B. on 12 Jan 2019
review stating Love it!
Added to my road kit bag, looks great!
Redneckgrl3
5 star rating
Patriotic Beauty
Review by Redneckgrl3 on 2 Nov 2018
review stating Patriotic Beauty
It's an absolutely beautiful patch. Patriotism is wonderful and this helps my husband further display his love for this country.
Jonathan H.
5 star rating
Totally awesome
Review by Jonathan H. on 5 Aug 2018
review stating Totally awesome
The patch is crisp clean and AWESOME