Filter Reviews
5 star rating

4 star rating

3 star rating

2 star rating

1 star rating
Culpeper DTOM License Plate
Review by L C. on 24 Jul 2018
review stating Culpeper DTOM License Plate
Very happy with the quick delivery of my DTOM license plate. Much faster than I expected. Looks great on the front of my car.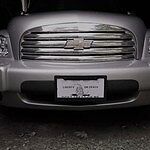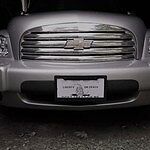 LICENSE PLATE WITH HISTORIC MESSAGE
Review by Roger R. on 22 Mar 2020
review stating LICENSE PLATE WITH HISTORIC MESSAGE
Great metal plate! My only complaint is the mounting holes overlap with some of the lettering.
Excellent!
Review by Scott E. on 29 Jan 2020
review stating Excellent!
It really looks good on the front of my car. I like the message and the symbolism. You might think of making different background and letter-color schemes or themes for variety, but I enjoy seeing it every time I go to my car after work.
Stephanie M.
5 star rating
proudly displayed
Review by Stephanie M. on 24 Dec 2019
review stating proudly displayed
Years ago, I lived in Culpeper, Virginia, and embraced the slogan and meaning of the Culpeper Minutemen flag - which is superior to even the Gadsden flag by the addition of Patrick Henry's "Liberty Or Death". I now live in Tennessee, and this license plate is proudly displayed on the front of my car.
Great quality
Review by Matthew E. on 27 Sep 2019
review stating Great quality
Looks great on my son's car