Filter Reviews
5 star rating

4 star rating

3 star rating

2 star rating

1 star rating
Good Quality and Pricing
Review by William L. on 7 Jul 2018
review stating Good Quality and Pricing
For years I've been griping about the lack of Coast Guard patches, t-shirts, and other items. When I saw these patches, I jumped on them. Perfect fit on my Multicam cap and the Multitan color is a good match.

Thanks for giving Coasties a way to display pride in our branch!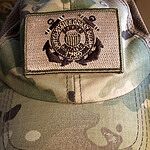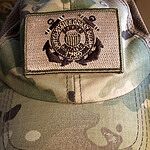 Pure quality!
Review by Kevin on 12 Jun 2018
review stating Pure quality!
Very nice patches from Gadsden. Quality is the highest I've found and the prices are excellent. Purchased many items through these guys and have NEVER been disappointed!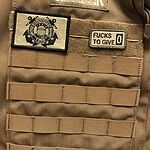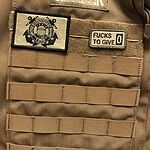 Best Coast Guard patch!
Review by David S. on 15 Jun 2020
review stating Best Coast Guard patch!
I'm active duty CG and have been waiting years for people to actually make decent CG patches and I finally found it here on Gadsden & Culpeper. It's a great quality patch and I love it! Best CG patch I have found.
much appreciated
Review by Kenneth S. on 26 Apr 2020
review stating much appreciated
super bueno product
great patches
Review by James E. on 30 Jan 2020
review stating great patches
nice patches and stickers . i would like to see more coast guard patches .