Filter Reviews
5 star rating

4 star rating

3 star rating

2 star rating

1 star rating
A banner to believe in...
Review by Fred D. on 7 Aug 2019
review stating A banner to believe in...
You are with me, or against me. I have no room for unprincipled passengers. G&C have always provided me with affordable flags and other symbols of my side of the fence. Not that I need to prove anything to my neighbors, but it's good to show those that know, that you are someone to be depended on if the day comes. Flying these flags daily, all weather, sometimes 24/7, I get a good year or more of use out of each one before replacing them. My goto flag supplier.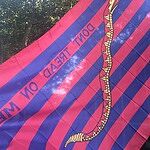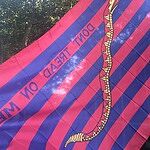 Great Flags
Review by Paul N. on 5 Mar 2020
review stating Great Flags
Excellent quality and durable flag, looks great on my boat.Also nice size.
Yes and No
Review by Alfred on 1 Oct 2019
review stating Yes and No
I ordered this package, received it within a few days. Problem is, only the Gadsden Flag arrived, the Navy Jack did not. Now they did send a sticker with the Gadsden Flag, a nice sticker, but it is not the flag I ordered. I have tried multiple ways to contact the company but not received an answer or resolution. Every thing else in my package was as ordered.
Flags 12 x 18
Review by Stephen H. on 5 Sep 2019
review stating Flags 12 x 18
These flags look great flying on the bow of my boat.
Gadsden naval flag
Review by Willard S. on 17 Jul 2019
review stating Gadsden naval flag
I liked the design of the rattlesnake compared to other 12 by 18s. But, it is one-sided, the material is thin and will not be as robust flapping on my boat's stern as I would probably like. But hey, an 8 dollar and change flag, more suitable for framing. You get what you pay more. I may order a more expensive. Maybe "Poly" will be more "Durable" than I think. Got the order quickly, no hassle. First time buyer.