Filter Reviews
5 star rating

4 star rating

3 star rating

2 star rating

1 star rating
Jonathant P.
4 star rating
Bennington Flag
Review by Jonathant P. on 14 Jul 2018
review stating Bennington Flag
Third flag bought from Annin flag line from Gadsen & Culpeper, had to cut many threads that were left hanging from the manufacturing process - quality of craftsmanship has been sliding in the wrong direction. Design is great. Neighbors like it to.
Great products arrived on time
Review by Cary N. on 13 Jul 2018
review stating Great products arrived on time
Great products arrived on time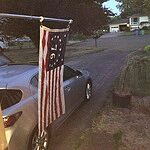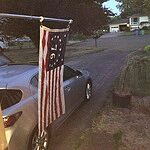 Very Satisfied Customer
Review by Sean G. on 26 May 2018
review stating Very Satisfied Customer
Great quality. Stands up to the elements.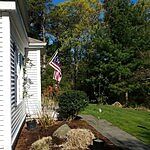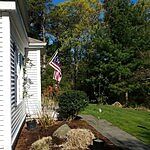 Beautiful Flag at a great price.
Review by Clayton E. on 28 Dec 2017
review stating Beautiful Flag at a great price.
I have purchased five variants of the American Flag from Gadsden & Culpeper and this is one of the most beautiful. I gave these as Christmas gifts this year and everyone was very happy. The quality of this flag is superior to many of the flags I have owned in the past. I have been flying one of these for the last three years and the colors are still fresh and there is no fraying. If your in the market for a historical US flag do your self a favor and take a look at this one.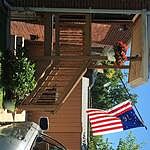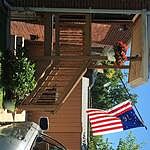 Durable, high-quality, historically accurate
Review by Robert M. on 16 Apr 2020
review stating Durable, high-quality, historically accurate
Eighteen years ago my wife and I honeymooned near Bennington, Vermont, and ever since have flown a Bennington battle flag from our house. We've purchased a good number of flags over the years, but the ones sold by Gadsden and Culpeper are the best we've owned. The stars and "76" are embroidered and the stripes are stitched. Everything is made of durable, heavy-duty nylon. We only take the flag in during high winds; it's exposed to sun, rain, or snow and ice about 360 days a year. Even under these conditions, the flags we've purchased from Gadsden and Culpeper look good for a full two years before really beginning to fade. We're very pleased with the quality and longterm value.