Filter Reviews
5 star rating

4 star rating

3 star rating

2 star rating

1 star rating
Pine Tree Flag
Review by Travis H. on 3 Jun 2018
review stating Pine Tree Flag
Quality American Flag made proudly in America! Great addition to my collection!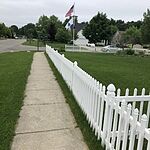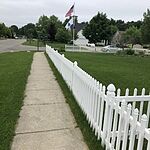 Disappointed
Review by Steve S. on 2 Jul 2020
review stating Disappointed
Advertised as double sided.....it is not. Could have bought this one sided flag at amazon for less than half the price I paid you guys for it.
Flag
Review by Melanie S. on 1 Jun 2020
review stating Flag
I love my flag. Great quality and fast ship despite mess going on. So appropriate for these times. God help us!!! Thank you!
Historic Flag
Review by Paul B. on 14 Apr 2020
review stating Historic Flag
This flag replaces one I bought in 2016. The flag was commissioned by George Washington during the Revolution. The 2016 presidential election polls had the democratic candidate leading and it seemed that a miracle was needed to change the direction of the country. Believing in God and his hand in winning the American Revolution, I purchased the first flag and proudly flew below the Stars and Stripes and the rest is history. We need His help once again so I purchased a new flag!
An Appeal to Heaven Flag
Review by Kathy G. on 14 Mar 2020
review stating An Appeal to Heaven Flag
I gave this as a gift and my son in law loved it. Nicely made and shipping was fast.