Filter Reviews
5 star rating

4 star rating

3 star rating

2 star rating

1 star rating
5 star
Review by Tessie E. on 18 Dec 2018
review stating 5 star
My husband loves these for his hat! Great quality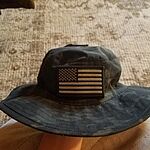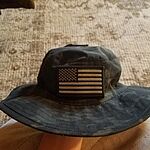 Great!
Review by John T. on 30 Mar 2020
review stating Great!
Great!
Great stuff
Review by Darryl V. on 14 Feb 2020
review stating Great stuff
Got an assortment. Wear them behind the gun counter at a local farm and ranch supply. Definitely making a statement. Need a MAGA patch. Thanks
Excellent Patches
Review by John M. on 20 Jan 2020
review stating Excellent Patches
These are high quality patches made for your tactical hat. Images are embroidered on patch. Patch is flexible enough to curve with the shape of hat once it has been attached. Many options to choose from.
Well made patches
Review by Brent C. on 18 Dec 2019
review stating Well made patches
Like everything I have ordered from
Gadsden and Culpepper, this patch is well made and tastefully laid out.