Filter Reviews
5 star rating

4 star rating

3 star rating

2 star rating

1 star rating
Awesome patch I attached to my hiking pack
Review by George on 21 Jul 2018
review stating Awesome patch I attached to my hiking pack
Great for starting conversations with ultralight wuss liberal hikers. Bring condoms in case their girlfriend is with them and realizes she's in the woods with a pansy (refer to film BACKCOUNTRY) and wants a real man.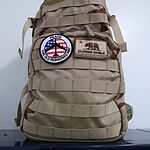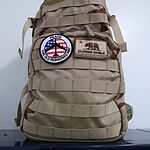 Patch-Peace the old fashioned way
Review by Gary H. on 2 Dec 2019
review stating Patch-Peace the old fashioned way
The quality of the patch was outstanding. Exactly what I wanted. It is now part of the new Air Force quilt my wife is making.
B52
Review by Keith M. on 3 Oct 2019
review stating B52
Great looking patch, will be a great addition to my flight jacket!
Awesome Patch
Review by Ted L. on 29 Jun 2019
review stating Awesome Patch
Awesome Patch
great service, great product
Review by Alan P. on 12 Apr 2019
review stating great service, great product
I saw this item and showed my wife. Despite my being Army, she says the best thing ever is the B52. SO it was a win win all around! The patch was here in 3 days, pretty amazing in todays world. I will definitely buy from them again.