Filter Reviews
5 star rating

4 star rating

3 star rating

2 star rating

1 star rating
America First patch
Review by Ken G. on 19 Nov 2018
review stating America First patch
Probably the best patch ever. Bright colors, raised letters give it a 3D effect. Velcro backing. I get a lot of compliments for it. How about a tshirt? Great job on the patch.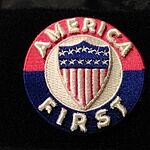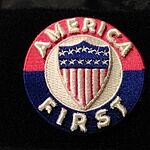 Perfect Patch
Review by Michael C. on 26 Apr 2018
review stating Perfect Patch
I carried my range bag in to my Gun Club and about 5 people commented on my America First patch and wanted to know where I got it?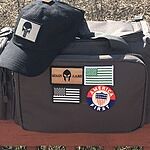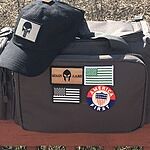 Moe
Review by Art m. on 28 Jun 2020
review stating Moe
Why aren't all of your shirts made in the U.S.of A. I would gladly pay more.!!! Time to bring it home.!!!
America First
Review by Michael E. on 28 May 2020
review stating America First
Excellent quality product, vibrant colors, the raised shield and lettering stand out well. Proud to own this patriotic patch. I received many compliments on it from other veterans this Memorial day.
Holy Cow!
Review by George S. on 9 May 2020
review stating Holy Cow!
Love the level of detail with this patch. It's raised embroidery is the best I've seen. Can't find finer work anywhere out there. Only place I go to shop for patchwork.