Filter Reviews
5 star rating

4 star rating

3 star rating

2 star rating

1 star rating
America First patch
Review by Ken G. on 19 Nov 2018
review stating America First patch
Probably the best patch ever. Bright colors, raised letters give it a 3D effect. Velcro backing. I get a lot of compliments for it. How about a tshirt? Great job on the patch.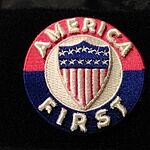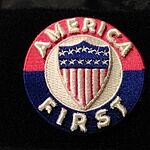 Perfect Patch
Review by Michael C. on 26 Apr 2018
review stating Perfect Patch
I carried my range bag in to my Gun Club and about 5 people commented on my America First patch and wanted to know where I got it?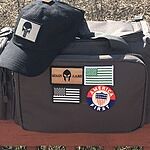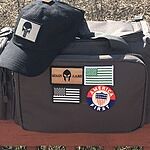 America First Patch
Review by Wilfred R. on 1 Feb 2020
review stating America First Patch
Awesome! Picture doesn't do it justice. Very raised US shield. Cool!
AMERICA FIRST BUTTON
Review by Jim K. on 26 Nov 2019
review stating AMERICA FIRST BUTTON
WELL MADE & DESIGNED....CAN WE HAVE AMERICA FIRST STICKERS/CAR MAGNETS AND HATS PLEASE ?
Moral patches
Review by John B. on 8 Jul 2019
review stating Moral patches
Always good quality.