Filter Reviews
5 star rating

4 star rating

3 star rating

2 star rating

1 star rating
Pine Tree Flag
Review by Travis H. on 3 Jun 2018
review stating Pine Tree Flag
Quality American Flag made proudly in America! Great addition to my collection!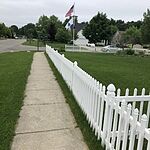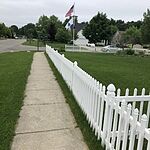 Historic Flag
Review by Paul B. on 14 Apr 2020
review stating Historic Flag
This flag replaces one I bought in 2016. The flag was commissioned by George Washington during the Revolution. The 2016 presidential election polls had the democratic candidate leading and it seemed that a miracle was needed to change the direction of the country. Believing in God and his hand in winning the American Revolution, I purchased the first flag and proudly flew below the Stars and Stripes and the rest is history. We need His help once again so I purchased a new flag!
An Appeal to Heaven Flag
Review by Kathy G. on 14 Mar 2020
review stating An Appeal to Heaven Flag
I gave this as a gift and my son in law loved it. Nicely made and shipping was fast.
Flag
Review by Jerry A. on 7 Mar 2020
review stating Flag
Not too happy with the quality. Only been on flag pole a few days and already starting to fray.
Adrienne G.
5 star rating
Amazing, HUGE flag
Review by Adrienne G. on 23 Oct 2019
review stating Amazing, HUGE flag
Even though the dimensions were clearly posted, I wasn't prepared for the sheer size, craftsmanship and intense color of this stunning flag. Truly worth the money!