Filter Reviews
5 star rating

4 star rating

3 star rating

2 star rating

1 star rating
Texas patch
Review by Mike A. on 2 Mar 2018
review stating Texas patch
This is a high quality patch and shipped quickly. It looks exactly like the picture indicated.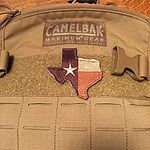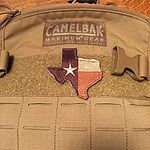 All Hail The Mighty State
Review by Robert F. on 13 Feb 2020
review stating All Hail The Mighty State
That's what I think when I look at my Texas moral patch. I live in the festering boil of political and cultural upheaval within the Lone Star State and it was time I made it clear that this is Texas and not the freedom-destroying, socialist state my neighbors immigrated from. This is Texas dog-gone-it and I'm proud of it and one should never forget it and this moral patch says it loud and clear.

The colors are vibrant! The velcro on the back holds the patch tight! I love the selection Gadsen & Culpepper offer. Their shipping was incredibly fast! Support Freedom! Support our Republic! Support Gadsend & Culpepper!
Couldn't be more pleased
Review by Steve M. on 7 Feb 2020
review stating Couldn't be more pleased
I ordered multiple and varied patches and received them sooner than I expected. They look great and I highly recommend.
Texas patch
Review by George b. on 20 Jan 2020
review stating Texas patch
Good looking patch, excellent quality. Would recommend and buy again.
Sudued Texas Patch
Review by Steve M. on 28 Feb 2019
review stating Sudued Texas Patch
Subued Texas Patch (OD) is a nice sized shoulder patch that csn be used on your ballcap, or plate carrier.
As always, great quality and service!