Filter Reviews
5 star rating

4 star rating

3 star rating

2 star rating

1 star rating
My Gonzales Flag
Review by Richard J. on 3 Oct 2019
review stating My Gonzales Flag
This started with Beto O'Rourke threatening to steal our firearms which is not a buy back program considering that the federal government never owned those firearms. I sent my girlfriend in Texas a white Gonzales Flag patch since it says "Come And Take It" which we both aim at Beto. I then ordered it in OD green for my new 5.11 5.11 Tactical Rapid Origin Backpack. I think that one or two of the other patches are also from Gadsden and Culpeper although via Amazon.com. Thank you for such a quality product. And yes, I am defiant to Beto!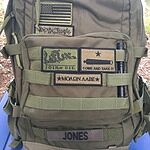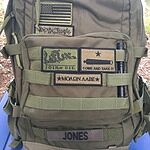 Christopher T.
5 star rating
Amazing
Review by Christopher T. on 19 Feb 2020
review stating Amazing
This patch is fantastic. High quality and looks great. Perfect way to represent a part of Texas history
Great Product.
Review by Raymond S. on 16 Nov 2019
review stating Great Product.
Quality Caps And Very Cool Patches.
Love the patches!!
Review by Aaron O. on 7 Sep 2019
review stating Love the patches!!
Love the patches!!
Solid patch with a solid story
Review by Justin M. on 6 Jul 2019
review stating Solid patch with a solid story
I very much enjoy this patch and the opportunity to tell the tale behind it. I rock it on my denim jacket, hand-sewn of course. Don't like it? Come and take it.