Filter Reviews
5 star rating

4 star rating

3 star rating

2 star rating

1 star rating
Quality Army flag
Review by Jesus G. on 1 Aug 2018
review stating Quality Army flag
This is my second Army flag purchase from Gadsen and Culpepper. I was so impressed with the craftsmanship of the first flag, that I purchased a second Army flag and hung it up in one of my classrooms. A superior product that's made in America.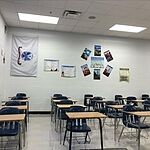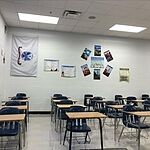 Great Flag!
Review by John M. on 5 Nov 2019
review stating Great Flag!
This flag is flying outside my house right now! It's looks great and it looks and feels really durable.
Army flag
Review by Cindy on 19 Aug 2019
review stating Army flag
I will always purchase flags from this store. They are ultimate quality and worth every penny! It is fantastic! So
Well made and beautiful
Independence Day Ruck March
Review by Brant L. on 15 Aug 2019
review stating Independence Day Ruck March
Needed a navy flag two years ago for a local ruck march/parade and got him (the navy guy) your Union Jack flag...good looking flag and he loved it. Didn't hesitate to purchase your double sided, embroidered army flag for myself for this year. Looks awesome, love it and got lots of compliments. Sorry, didn't get any good photos of both flags, wife stinks at framing a picture. Recommend you folks all the time. Unfortunately, hard to find American made flags. Great product and have my eye on several more of your offerings.
Best Army flag I have ever seen.
Review by Todd C. on 22 Jul 2019
review stating Best Army flag I have ever seen.
This Army flag is top quality!