Filter Reviews
5 star rating

4 star rating

3 star rating

2 star rating

1 star rating
REBEL FLAG PATCH
Review by Wayne H. on 12 Jan 2018
review stating REBEL FLAG PATCH
GREAT service, came in time to create this civil war helmet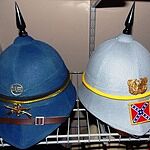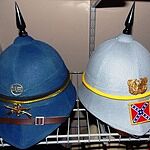 Confederate patch
Review by Billy A. on 1 Feb 2020
review stating Confederate patch
Got said patches to dress up my bib overalls. I think it's terrible how the American society is trying to turn the stars and bars into a hate/racial issue and how the confederate flag is being banned. So, I'm patching out my overalls and jackets! I ain't just whistling Dixie!
American battle flag
Review by Russel M. on 19 Jul 2019
review stating American battle flag
Thank you for being patriotic I found the patches I wanted .
Quality and Accuracy
Review by Clint A. on 3 Apr 2019
review stating Quality and Accuracy
Great patch! As a flag enthusiast, I appreciate that G&C offers a square variation of the battle flag, as the original was also square. Good quality craftsmanship and historical accuracy.
Confederate Battle Flag Patch
Review by Douglas R. on 21 Feb 2018
review stating Confederate Battle Flag Patch
These guys have top quality stuff and quick service... I had a 100 % wonderful experience with BOTH the merchandise and the company...