Filter Reviews
5 star rating

4 star rating

3 star rating

2 star rating

1 star rating
Down here in Utah's 'Dixie', we're STILL Rebels !
Review by Douglas R. on 13 Feb 2018
review stating Down here in Utah's 'Dixie', we're STILL Rebels !
The patch is the epitomy of quality, but slightly questionable in judgment... Just the way I like it ! Since, I'm gonna wear it around town and to the gun range; It's lucky for me, these hard-scrabble, snake stompin' gun totin' desert cowboys, down here, are a lot more tolerant of other folk's ideas, than most ivy-league students !!!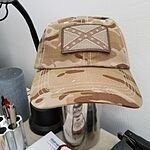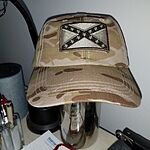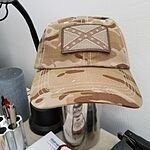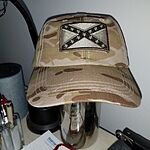 Just a Flag
Review by Riden A. on 1 Mar 2020
review stating Just a Flag
I love the flag and regardless of what the politically correct, overly offended people may say, it is just a flag that represents the South.
Patches
Review by Joe A. on 17 Feb 2020
review stating Patches
The patches i ordered were just what I was looking. excellent service and fast shipping
Quality product, like always
Review by Dave T. on 24 Dec 2019
review stating Quality product, like always
Moved north, needed a hat. Ordered one with a moral patch option. Just had to show where I came from. Expect quality when you order from G&C.
Works
Review by Darrell P. on 3 Dec 2019
review stating Works
I thought I ordered the camo color confident flag to match my camo 511 hat
I gave it a four star because I might have order the wrong color, but it does work and it was fast shipping